The congregation of the Lord's church at Granby, Missouri, welcomes all visitors. We pray that this site will help to instruct all to the path of righteousness.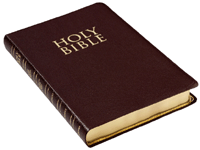 We are often asked for our statement of faith. The church of Christ is a non-denominational body which has no creed or doctrine other than the Bible and, therefore, has no statement of faith other than the Bible. We expound upon beliefs from the Bible, which is not open to private interpretation (2 Peter 1:20) and can speak for itself.
One needs only turn to the pages of the greatest book ever written to find our beliefs on any issue. Our reference section has many links to chapter and verse showing what the Bible says about many topics.
Ten Facts About The Lord's Church
If you have questions or comments feel free to email them to us, and we will do our best to answer you.